Luxury minivan for seamless airport transfers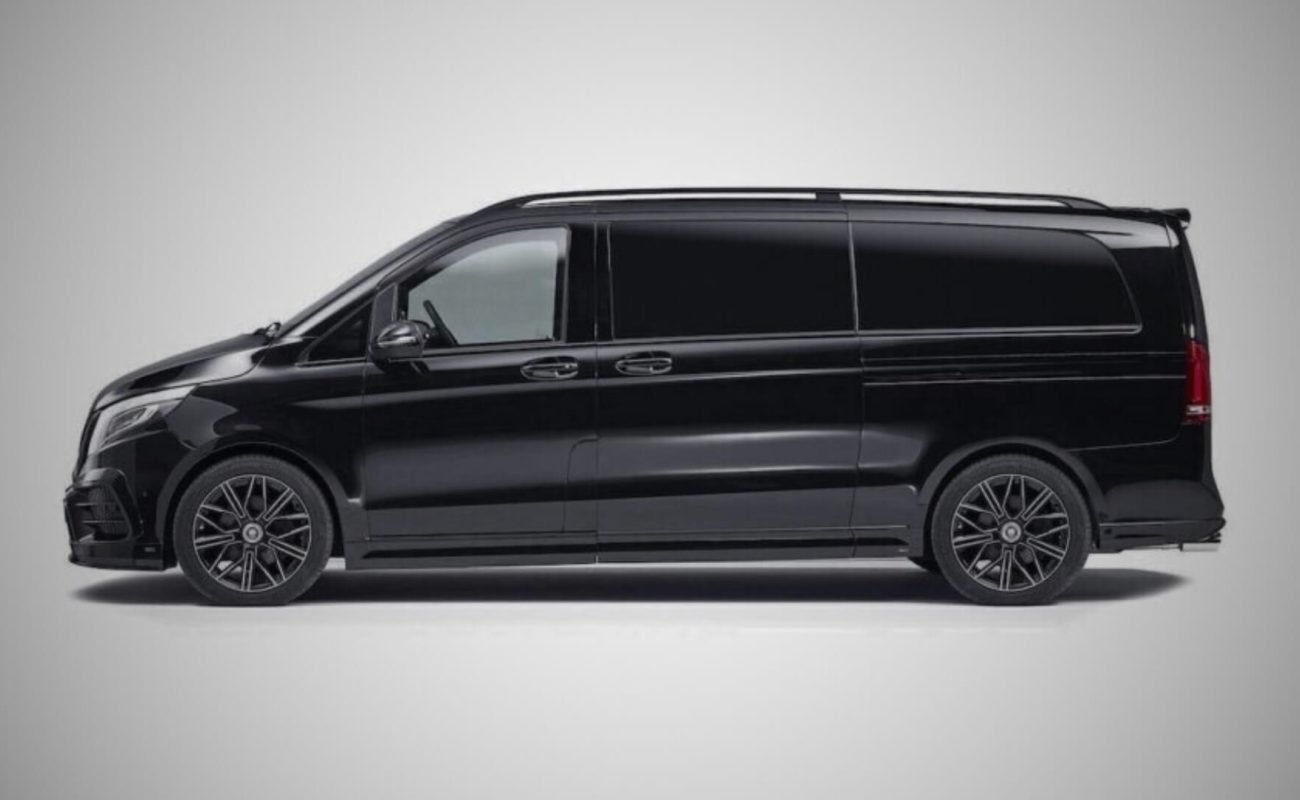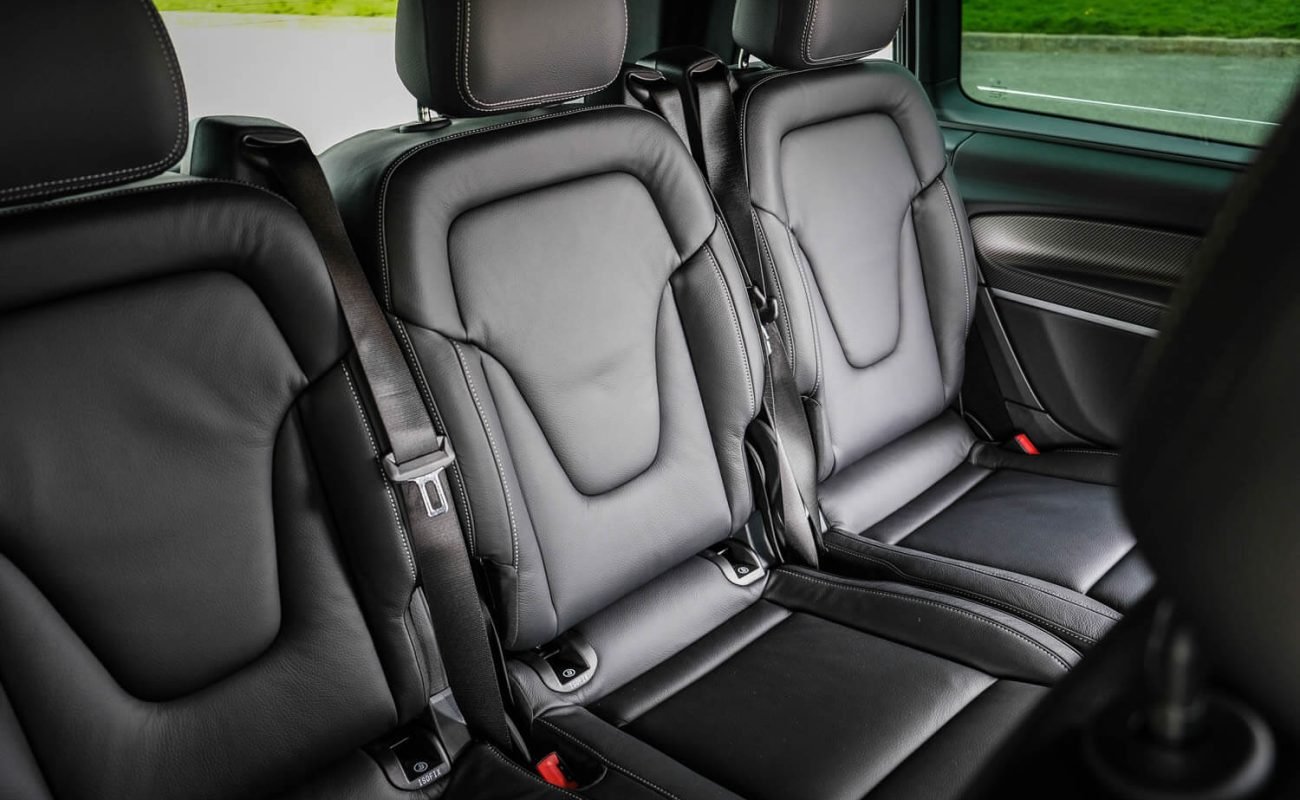 At our pickup location in Sofia, Bulgaria, we cater to our luxury clients by exclusively offering Mercedes cars. We prioritize your comfort and elegance, ensuring every ride is an exceptional experience. Our choice of Mercedes vehicles reflects our commitment to providing you with a stylish and cozy journey.
The utilization of Mercedes cars extends to our V-Class, which presents a perfect solution when more space is required without compromising luxury or comfort. The V-Class boasts a versatile and well-designed interior, granting passengers both freedom of movement and an opulent atmosphere, making it ideal for both solo travelers and smaller groups.
Seating arrangements within the V-Class can be easily customized to meet passengers' preferences or to create additional space for luggage. This flexibility becomes particularly beneficial when your travel group consists of fewer than 6 passengers. Our aim is to tailor your journey to perfection, ensuring your experience with us is truly unforgettable.
Your luxury journey begins with the E-Class
We proudly feature the Mercedes E-Class, a paragon of refined luxury. Our primary commitment is to elevate your travel experience with elegance and comfort, and the Mercedes E-Class embodies this dedication.
The Mercedes E-Class, renowned for its opulent interior and timeless design, offers a distinctive level of luxury. Despite its more compact size, the Mercedes E-Class remains uncompromising in delivering a sophisticated and stylish ride. It's the quintessential choice for travelers seeking an exclusive and intimate journey.
Inside the Mercedes E-Class, meticulous attention to detail creates an ambiance of pure luxury. With its thoughtfully designed seating arrangements, this car provides an unparalleled level of comfort and sophistication. Whether you're traveling solo or with a select group, the Mercedes E-Class ensures that every moment of your journey is marked by opulence and exclusivity.
Mercedes Benz E-Class Estate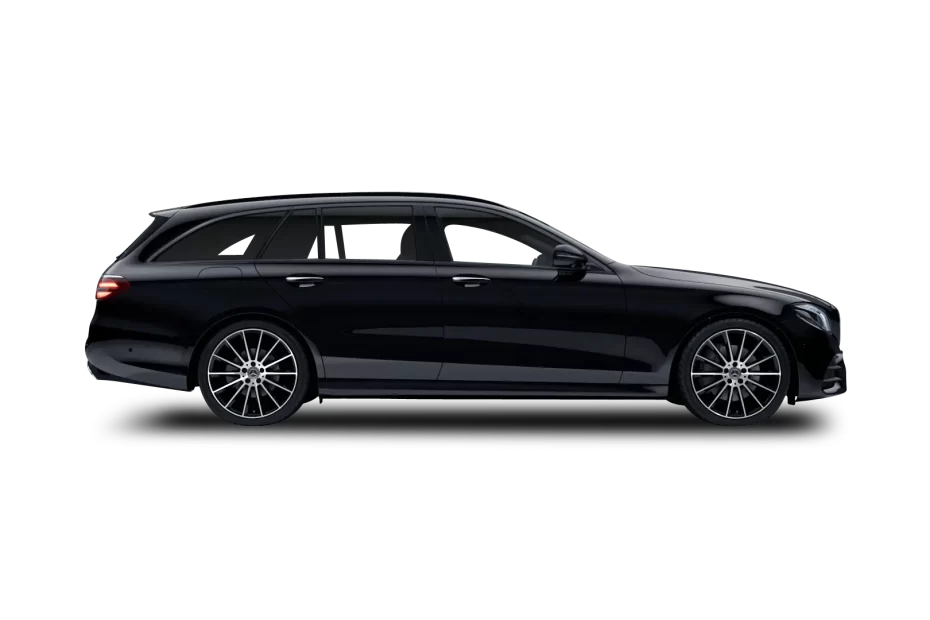 Introducing the Mercedes-Benz E-Class Estate, where practicality meets unparalleled luxury. This remarkable vehicle seamlessly combines versatility and sophistication, redefining your travel experience.
With the E-Class Estate, you'll discover a world of spacious elegance. Its expansive interior offers ample room for both passengers and cargo, making it the perfect companion for any journey, from city escapes to long-distance adventures.
The Mercedes-Benz E-Class Estate is not just a car; it's a statement of refinement and versatility. Impeccably crafted with attention to detail, it's designed to provide the utmost in comfort and style. Whether you're transporting your family, luggage, or both, the E-Class Estate ensures you do it in the lap of luxury.
Experience the perfect blend of space, comfort, and sophistication with the Mercedes-Benz E-Class Estate – where every drive is a journey to remember.